30 Mar 2015
Protek 608 multimeter overview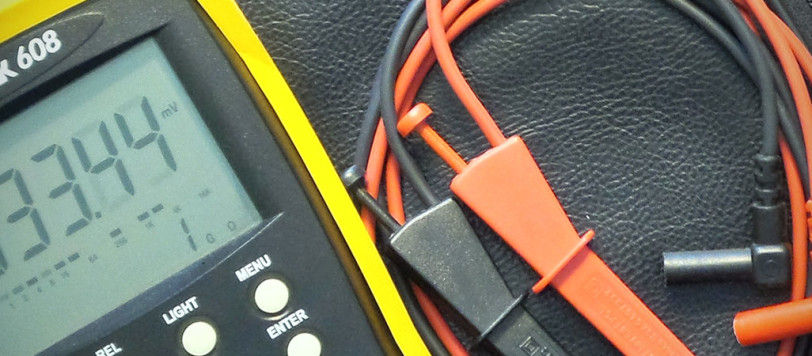 The Protek 608 is a 5000 count digital multimeter made by Hung Chang, who have since changed their name to GS Instruments. I've owned one of these since about 2009. This multimeter is now discontinued and no longer available new, although they occasionally show up on the second-hand market from forums and eBay. This DMM was also rebadged and sold as the Voltcraft VC 608.
I've found it be be an excellent meter and was my go-to until I purchased a Fluke 116 a few years later. The Protek 608 still has many advantages over the Fluke 116, such as dual display and RS-485 data output. You may have seen it briefly in my transistor / component tester review video. I now predominantly use it as a data logging meter using software I've developed. The original probes broke on me, so I replaced them with some parrot clips on silicon leads which suits data logging well (clip the leads on, and leave it running).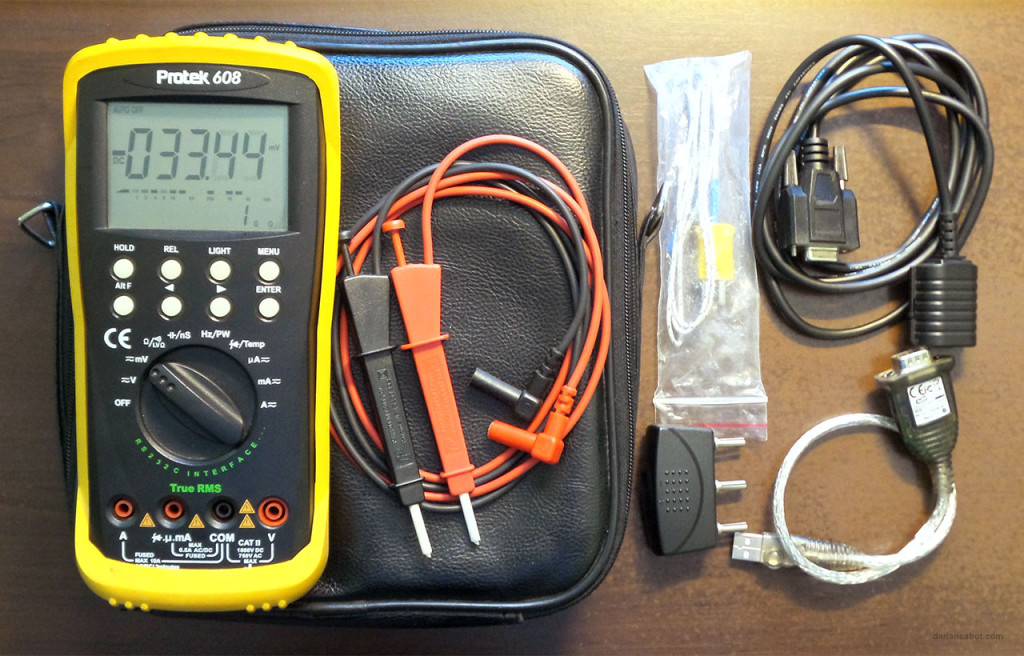 The down-side to this meter is that it's power hungry and will drain it's 9V battery in about a day of constantly being on. Using an expensive lithium battery will run it for a few days, but it's still quite limiting of long-term monitoring is required. I'm planning to modify my multimeter at some stage to allow for an external power supply to be used, but that in itself is troublesome (isolation and loss of rating, noise and interference, portability).
Protek 608 manual
I scanned in the original manual into a PDF (Download link). This is a more convenient referencing on my PC when developing software for the multimeter.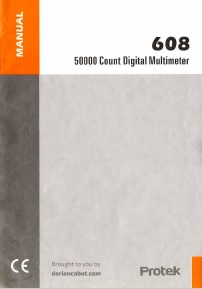 Plans for the future
Why not use the original software? Well after finally tracking it down I found 2 versions, one for Windows 3.x, 95, and 98, the other for Windows NT and XP. I'm running Windows 8.1 on my work laptop and when I try to run the installer I get this error message:

The original software is clearly obsolete now. Besides, I'd also like to option to use Linux and customise the functionality. So I've decided to 'roll my own' and develop a software solution in Java for cross-platform compatibility.
Keep a look out for future posts that detail this software development, and how I've use it in the field. Once I have a stable version I'll make the source code available via a git repository.
I also plan to post in future about my external power source modifications, and I have some ideas to develop a Wi-Fi or Bluetooth module. So if you're interested, watch out for that too! 🙂