7 Oct 2015
Introducing the TreadGaming video game controller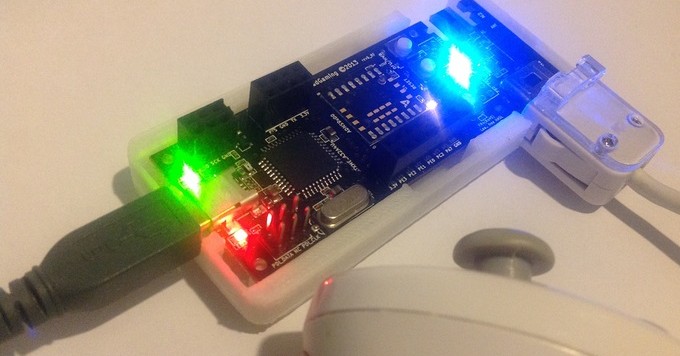 I recently received my TreadGaming treadmill video game controller and noticed a lack of basic information about setting it up, how to use it, suitable games, and user opinions. I'm hoping to fill that void, starting with this introduction to the TreadGaming project. Once I'm all up and running I'll post an update with my experiences. First, I'll explain what it is and the ancillary hardware I've selected to use with it.
The TreadGaming device
The TreadGaming controller is a project by Daniel Åkesson that was realised with a successful Kickstarter campaign. I was a backer and received mine in the mail recently. So it's time to get real, get a treadmill, and start burning some calories!
It's a USB controller featuring an Atmel ATXmega32A4U micro-controller, 2 Wii Nunchuk ports, a laser mouse sensor (for tracking the treadmill belt), and a nRF24L01+ wireless module for future expansion. All this comes together to allow you to control your games on PC or console with a treadmill, walking real miles in game. Getting fit and losing weight while gaming sounded like a good idea to me.
Here's one of the demo videos:
A firmware tool is available online to allow for updates and configuration.
As a backer I could request a name be included on the 3D printed enclosure…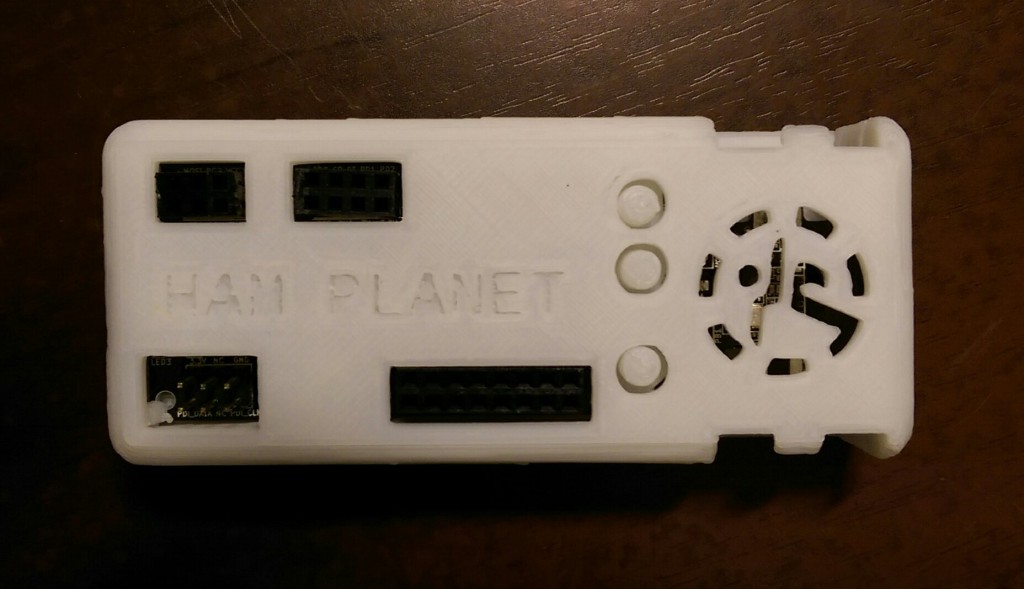 I thought "HAM PLANET" was a funny and motivating thing to see every time I jump on the treadmill 😛
The treadmill
It's important that the treadmill is manual, not motorised! This is good because they are much cheaper, but the real reason is so that the player can control the walking speed to suit the situation in game (creep, walk, or run). An electronic treadmill is set at a constant speed, and not really usable for this controller.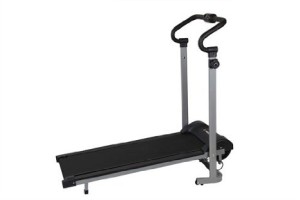 I went online in search for a manual treadmill that can fold away, is quiet, and cheap. I settled on the Confidence Fitness magnetic manual treadmill (eBay item). Which is on it's way to me now.
Wii Nunchuk controllers
The TreadGaming supports 2 Wii Nunchuks. I bought some cheap eBay knock-offs here.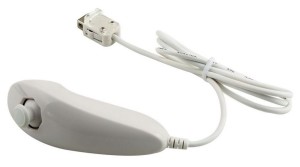 I'm a bit concerned that the cable length is only 1m which I neglected to consider before buying them, so I may need to extend the cables to reach in the final configuration.
Suitable games
Finding suitable games is something that will really just come down to trial and error. Obviously any game in the first person, on foot, with an exploration element is potentially a good match. I have a decent gaming PC, and the older PS3 and Xbox 360. I haven't spent a lot of time gaming this past year, so I have a limited games library, but I'm keen to try Red Dead Redemption, GTA IV (on foot), and the Uncharted series (although this may be a bit too complicated on a treadmill). From the looks of the demo video (above) it might be time for me to finally get Skyrim from Steam too.
I recently found a blog dedicate to treadmill game reviews which may have some other good suggestions.
Further reading
The entire TreadGaming set up has cost be about $260 AUD. I should receive the treadmill and Wii Nunchuks soon, so watch out for a review then. In the meantime here's some more detailed information: