4 Oct 2015
Repair: Replacing a dead PS3 Dualshock 3 controller battery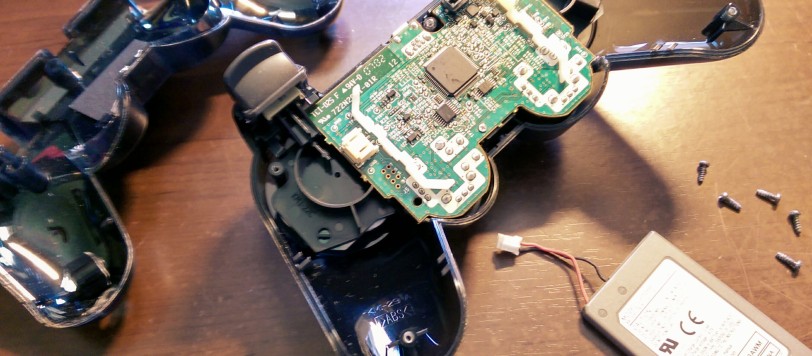 I'm sick of seeing this notification! I'll usually only get 20 minutes play time before the controller requires charging again. I've had it on charge for weeks, since the last time I used the PS3. I don't use the PS3 often, and I'm holding out for Uncharted 4 next year before I consider buying a PS4 😛 Anyway the controller's internal battery is beyond it's number of recharge cycles and in need of replacement. Here's how I did it…
Luckily there's just 5 phillips-head screws and no security screws, a rarity for consumer electronics these days. After removing the screws on the back of the controller, hold it face down and carefully remove the back half. You'll see the Li-ion battery pack in it's cradle as pictured.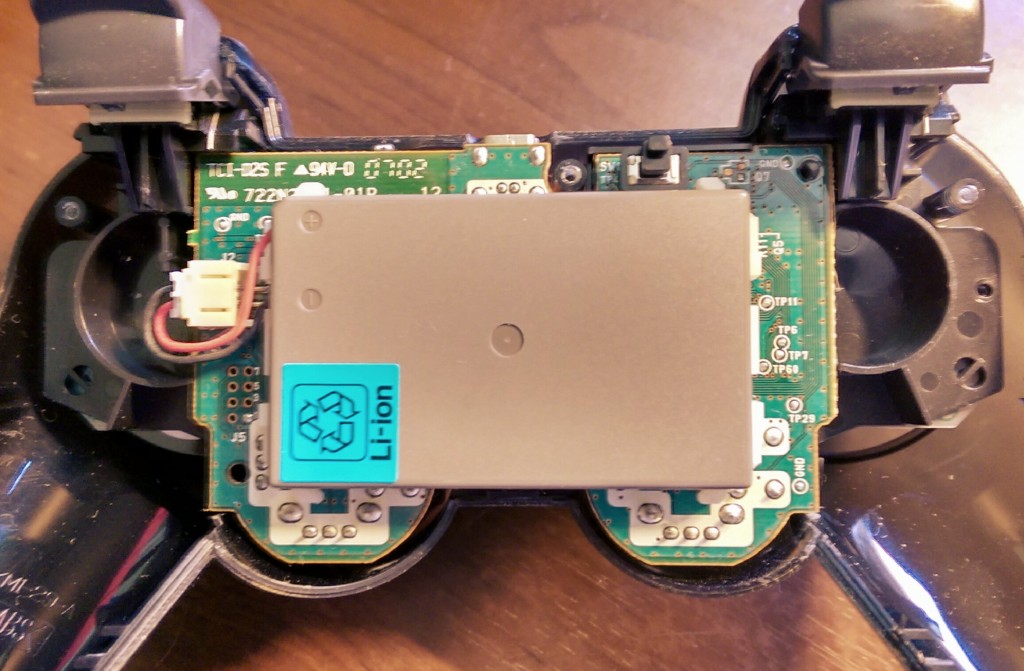 You can see on the left it's connected to the PCB with a standard 2-pin JST connector. Carefully disconnect this by prying/wiggling it off with a flat-head screwdriver, and it's ready for a replacement battery. Simple! 🙂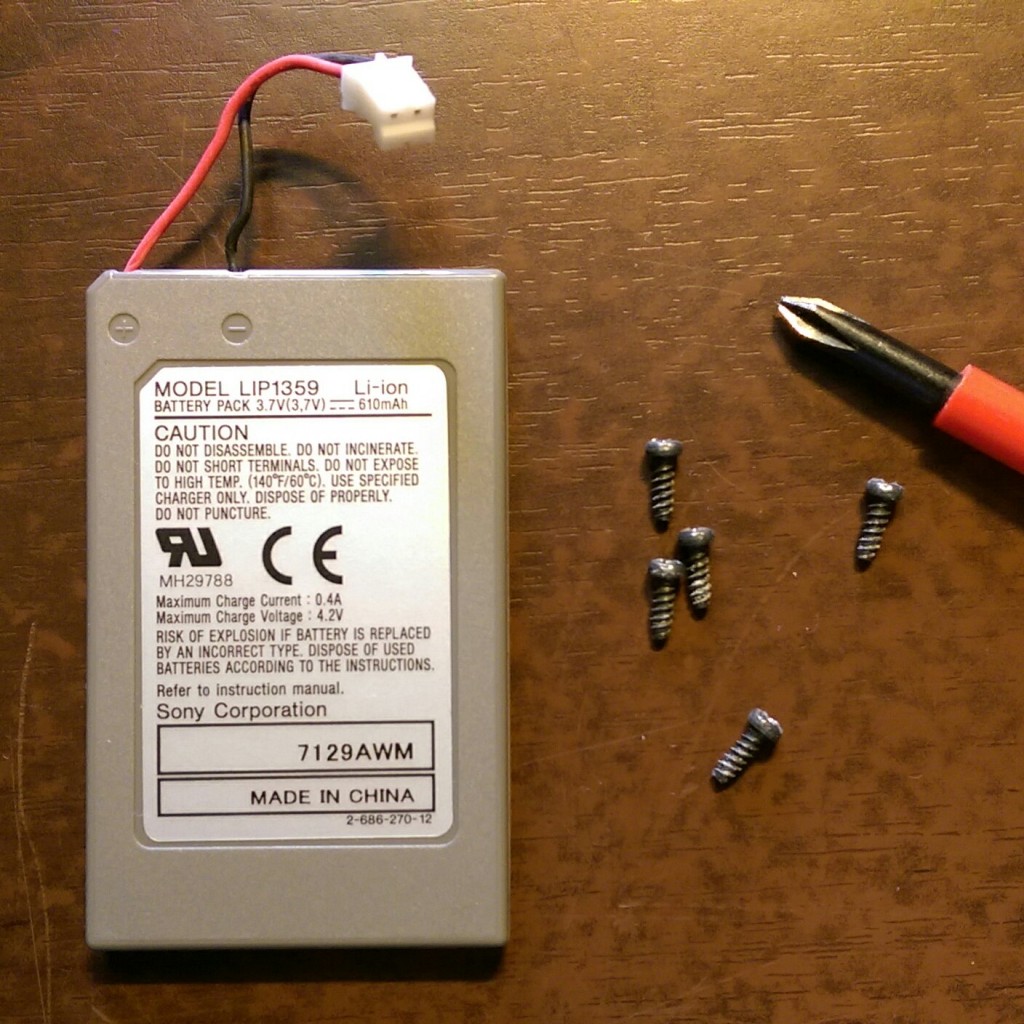 There is a label on the battery pack with all the relevant details. It's a model LIP1359 – which as far as I can tell is a custom battery by Sony used in the PS3 Dualshock 3 controllers only. It's a 3.7V 610mAh Li-ion battery.
Li-ion battery teardown
I couldn't help doing a quick teardown on the battery pack. It's obviously a standard Li-ion flat pack as found in mobile phones, but I was curious to see if there was any protection circuitry inside. The plastic shell was quite difficult to separate so I think it's been ultrasonically welded. I had to be careful because damaging a li-ion cell can cause a fire.
Here are a few photos of the LIP1359 teardown (close shots were taken using my Andonstar microscope):
Immediately the suspected protection circuit was found (the skinny white PCB). On the flip-side there are a few SMT components. IC01 is marked "AD 1B7". I was unable to find data sheets for any of these parts, but I think this is a Li-ion protection IC. Q01 is marked "201" and I'm assuming this is a MOSFET or similar used by IC01 to disconnect the battery for protection. Usually integrated Li-ion protection is to mitigate short-circuit and under voltage conditions.
If I was feeling particularly keen and wanted to save a buck, I could use the identifying marks on the Li-ion cell to replace only that and reuse the protection circuit and housing. I'm too lazy for that (and I destroyed the housing), but Googling US323450 returns a bunch of suppliers, Sony MSDS documentation, etc.
Time to find a new battery pack and swap it out…
Finding a replacement battery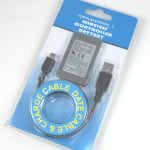 There are a number of replacement batteries available online. But, as always, one must be careful buying li-ion batteries online! The capacity ratings are often greatly overstated, and you end up paying for a battery that won't last nearly as long as the genuine one being replaced. All that in consideration, I ended up chosing this item on eBay. It's in the US, and due to a weak Aussie dollar it's costing me about $26. Not great, but other options aren't much cheaper and this seller has decent feedback and shipping times.
Edit: Since posting this blog I found this item on Deal Extreme that would've been much cheaper, however shipping is typically much slower too.
Here's the label on the replacement eBay battery. It's a direct swap, so all I had to do was plug it back in to the controllers PCB and replace the 5 screws. Sorted!