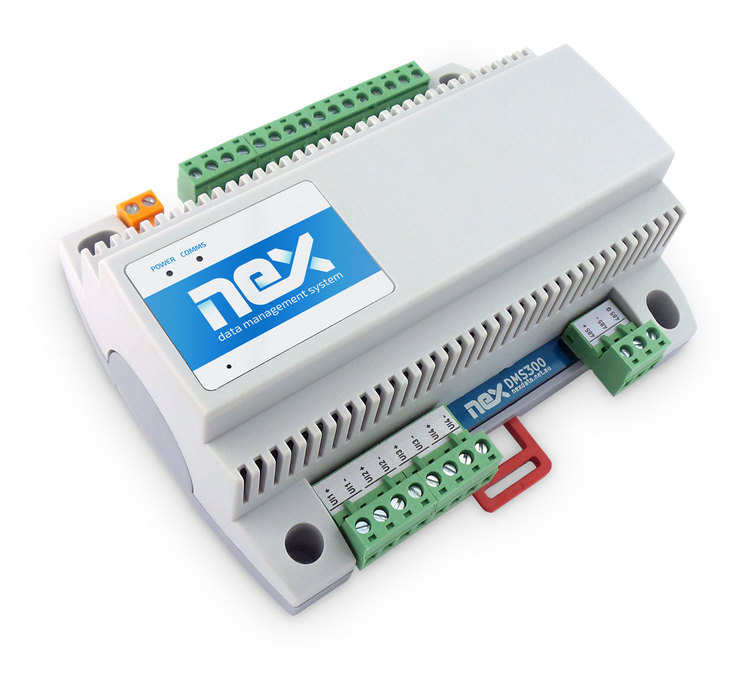 Development of the NEX DMS controller range including circuit design and schematics, PCB layout, part selection and BOM, prototyping and testing, management of fabrication, firmware development and testing.
Timeline
2012 Oct: DMS0010 Prototype: 24V supply, RS-485 bus.
2012 Nov: DMS0020 Prototype: Switch mode power supply, RS-485 bus.
2013 May: DMS0025: Through hole designed for wave soldering. ABS enclosure with indicators. MCU introduced.
2013 Jun: DMS0026: Power management with automatic battery supply switch-over.
2013 Aug: DMS0027: Refinements to power supply. First in-house production batch installed nation-wide.
2014 Jun: DMS0028 R1: Move from through-hole to SMD. Fully isolated RS-485 bus. Improved enclosure overlay indication.
2014 Jul: DMS0028 R2: PCB layout improvements.
2015 Mar: DMS 300: Upgraded MCU, added binary outputs, added universal inputs (NTC/resistive, 0-10VDC, 4-20mA), improved power management.
Related Projects